Beyond the Boxscore - Nick Ahmed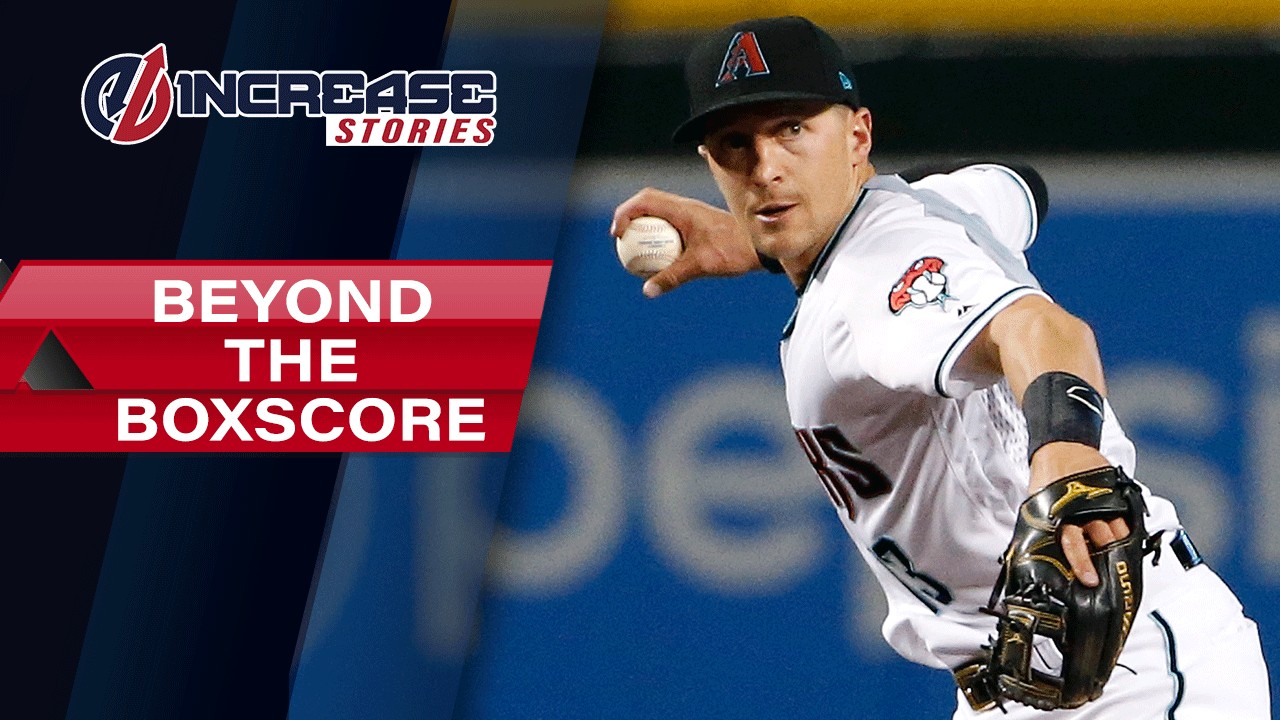 Nick Ahmed is a 31-year-old shortstop for the Arizona Diamondbacks. He was drafted by the Atlanta Braves in the second round of the 2011 MLB Draft, and traded to Arizona in January 2013. He made his MLB debut in June 2014 and has since become the Diamondbacks' starting shortstop and a two-time Gold Glove winner. Below, Ahmed shares about dealing with losing in baseball, impacting teammates, and how he aims to see Christ increase in his life.
Our season was challenging. We had a lot of losing, a lot of injuries, and a lot of us not performing to the standard we are capable of. Losing a lot of games has been tough in a lot of ways, challenging our mental resolve and willingness to persevere every day to do our jobs with a good attitude and to the best of our ability.
At the same time, this season was really encouraging because of all the young guys on our team who are trying to make it in the league. I had more opportunities to share what I have learned along the way — stuff on the field as well as off. Guys have gone through a lot in the last year with COVID, family situations, losing games and injuries. Many are really looking to grow spiritually; they are searching for God. Because of all we went through this past season, I had many great conversations that could make an impact.
One of the biggest aspects of the game I've been encouraging our roster with is the importance of understanding how to prepare, not just chasing results, and learning how to take care of your body. Your body is your best asset. If you're injured, you can't go out and help your team or yourself.
I've been able to self-reflect and think about all of the different struggles and successes I've been through personally, and what helped me along the way. Did I really succeed or fail? This is a different stance than evaluating yourself by the boxscore. You can be 0-for-4 but know you did everything really well, which will translate well in the future. You can also be 3-for-4 but know you got really lucky. That doesn't translate to future success. It's important to self-evaluate well so you can attack your weaknesses and improve your strengths.
I still love the game more than anybody (in my opinion). I get excited to step out onto the field every day, able to play the game I have been ever since I was a kid. Even with this year's losing streak — our team setting records for how many games we lost in a row — we kept reminding each other that it's a privilege to do what we do. There aren't many people in the world who get paid to play a sport they love. Every opportunity we get to step on the field, we should be grateful for.
Whether we are playing a high-stakes game or just another in a series, I try to view every game the same. I try to win every game, competing for God every single moment. Whether we are winning by 10 or losing by 10, nothing should change. I had a coach way back who said that the first game of the season and the final game of the World Series should be played the same way — you're always playing for God. I take that outlook into every game.
I am fully aware that many of my teammates may feel as if their identity is challenged. Having always seen themselves as a successful athlete and then having that suddenly taken away when they don't perform well, they don't know where to turn. That's when I get to step in and encourage them to turn to Jesus.
Recently, I had a teammate who was traded to a different team. This teammate was a really mature Christ-follower who was strong in his faith. He and I were like iron sharpening iron for each other in the way we did life together. Since he's been traded and most of the guys on our roster are very young in their career and their faith — still learning about God and who He is — I've been able to influence many of them to grow closer to Him.
But this change in community has made me realize how crucial it is to have someone who is ahead of me in their faith or in a similar stage as I am so that we can push each other in our walks with God. I need someone to hold me accountable and challenge me. I would encourage everyone to have that person or group who can sharpen them, encouraging them to move closer to Jesus every day.
Lately, God has been showing me the importance of being present in each moment. We need to understand that this moment is all we have. We have to keep rejoicing in all that God has made for today, not getting caught up in the past. Neither can we look to the future too much, worrying about whether or not we will succeed or fail. Being stuck in the past or future can steal from the present moment; it can take away the joy in each and every moment God has gifted us.
— Nick Ahmed, Arizona Diamondbacks shortstop